We are one of the best 3D mink eyelash manufacturer in China and have our own 3D mink eyelash production base. Our own brand IMI lashes is sold all over the world. We now mainly focus on wholesale and customized private titles as the main business model. Whether you are just starting your own brand or expanding the scale of suppliers, we are the most suitable choice for eyelash suppliers. Here I recommend 10 best-selling 3D mink lashes, I hope to provide a reference for your choice of style.
1、Premium pure handmade silk 3D mink lashes with privat label for USA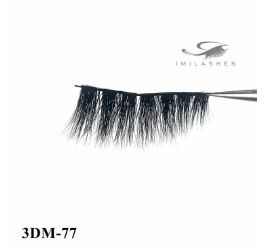 Qingdao IMI lashes Co,Ltd has been engaged in eyelash production since 2009.During the past years,we have been keeping on learning from the customers,developing designs as well as improvement in quality.Product lines cover Eyelash Extensions, Premade Fans Volume Eyelash Extensions,private label easy fan lashes,Mink Lashes,3D Faux Mink Eyelashes,3D Silk Eyelashes,private label flat Eyelash Extensions and so on.High quality product is the foundation of our survival.Reasonable price is the key of our mutual benefits.These pricinples drive us to be more efficient and reputable in the China eyelash extension industry.We sincerely welcome friends worldwide to come and visit us building this long term business relationship with joint efforts.
2、Best 3D volume lash order online for usa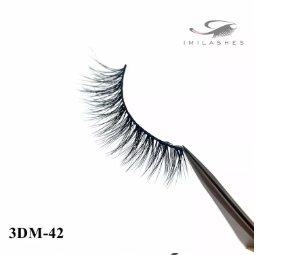 This series is developed for worlwide and the one who like the natural looking. The length of the lashes is about 11 to 14mm. Also the curl is not so kinky. They are suitable for daily use and will match with your own lashes very well. The perimeter for this series is shorter than others. When apply the lashes, someone will always feel it's too long. When you cut the lashes, it can't keep the original pretty shape. This series is helped to solve this problem. They are not too long or too short, in great fluffy 3d effect to make your eyes more charming. If you don't know which series to choose, this is always the right choice.IMIlashes has our own factory, we will develop more fabulous styles to meet various request for different customers. If you have any request, just contact us directly.

3、Beautiful real mink lashes manufacturer wholesale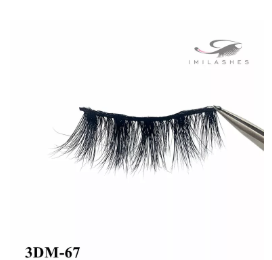 Our eyelashes is made of the best pure fur of mink and it is really soft to touch and it will never cause the pain or burden of your eyelashes lids.We strictly control the privoding resource of raw material to ensure the quality of eyelashes and protect you delicate skin .
The curl of our product is very natural and really hard to be distinguished with the real eyelashes.

4、Wholesale high quality 3D mink eyelashes USA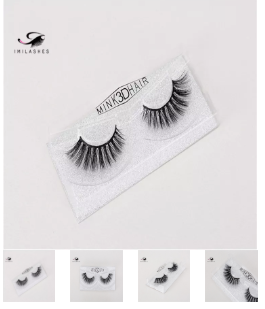 Wholesale 3d mink eyelashes factory.IMI 3D mink lashes made by the best mink hairs,and make the lashes curler or fluffy as customized.Multiple layers lash hairs make the false eyelashes full and volume,3D effect so gorgeous.We are the experienced 3d mink lashes factory,accept OEM and ODM .We also supply the customized package for customer .IMI lashes factory wholesale high quality mink eyelashe with low price .Our American distributor really likes our 3D mink lashes

5、Cheap mink lashes vendor wholesale best 3d mink eyelash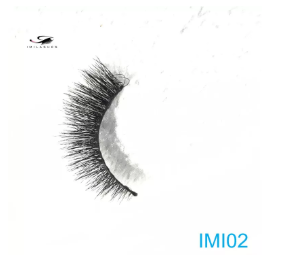 We wholesale a variety of hand-made 3D mink eyelashes, our eyelashes are very soft, customers wear very comfortable, our eyelashes are more realistic, more natural, and our eyelashes will make customers more beautiful eyes. We have been committed to eyelash research and development, we will later have more models for customers to choose from.
6、Wholesale 3D mink individual eyelash for USA distributor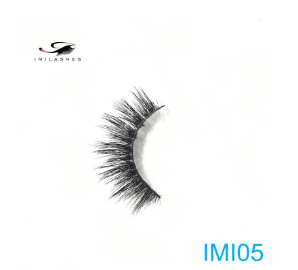 Wholesale mink 3D strip eyelashes vendor custom packaging China. Mink hairs are the natural hairs with cruelty free and vegan,super soft and easy to curl,the curl is so natural like the natural false eyelashes.And multiple layers eyelashes obviously,fulffy,volume and great 3D effect,fuller your eyelashes,give the beautiful looking.The 3D mink eyelashes are strip lashes,can apply for day and night and party,easy to use,and no burden to eyes at all.American distributor like them.
7、High quality beautiful 3D strip lashes for American eyelash distributors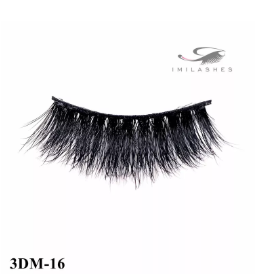 3D mink lashes are some of the newest mink lashes on the market and are the recent craze. 3D mink lashes are very pretty and luxurious. 3D mink lashes are desired more because Mink holds the curl better than standard false lashes on the market, so the 3D technique looks more attractive on mink lashes. Everyone raves about them. 3D lashes have a somewhat layered and dimensional effect, the lashes are combined with different sizes in length, mixing short and long lashes giving the lashes a layered effect and a more voluminous, fluffy look. These lashes are more noticeable and more natural looking. 3D mink lashes overall tend to be more glamorous and more prettier.
8、Best 3d lashes shop and how to apply russian lashes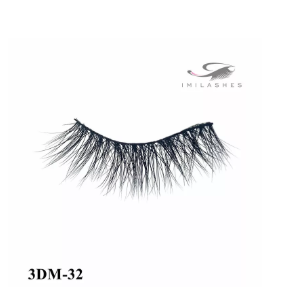 This 3D Mink, rounded, ultra wispy set of false lashes is ideal for achieving an Insta worthy glam finish. Adds length, volume and seduction to any look, while still being incredibly lightweight for a comfortable wear. These fine fibers come from the tails of artificial breeding minks natural falling hair and are sanitized and dyed before they are packaged as easy to install eyelashes.Made of 100% siberian mink hair, vivid glamorous and shiny. Real mink eyelash feels more comfortable than any brand of synthetic lashes.They are soft & smooth,natural curved.Easy To Install with thick flexible band, hypoallergenic, no harm to your eyes, can be reused more than 5 times with proper care. Use eyelash adhesive on the band, then install the eyelashes to your own human lashes.
9、high quality natural look 3D mink lashes USA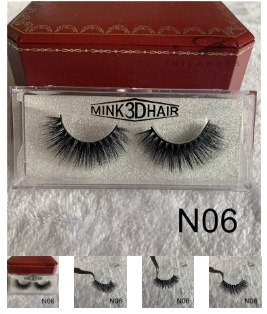 IMILashes best 3D mink lashes are most popular style These 3D mink lashes add length, volume and seduction to any look, while still being incredibly lightweight for a comfortable wear. These dramatic round 3D mink lashes add enviable volume and depth to your lash look and is ideal for those who want their eye look to be ultra glam. The unique design creates the dramatic lash look while still providing seamlessly blended results with your natural lashes for a flirty, full finish. These 3D mink lashes deliver a wide-eyed, rounded feminine look. Our 3D mink lashes are reusable up to 25-30 wears.
10、Natural looking 3D mink false eyelashes wholesale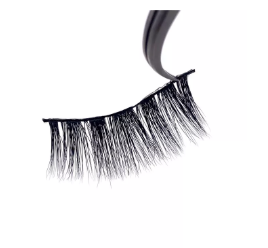 IMI Lashes as the professional best 3D mink eyelash extensions vendor in China,we wholesale more than 100 styles 3d mink eyelashes,the top quality eyelashes in the Chinese market, eyelashes are very soft, very fluffy, welcomed by most people.
Each pair of eyelashes can be used 25 to 30 times,100 real mink lashes. It is very light and comfortable to wear. Pretty and steady lash curl, the hair tip is very good, no damage or bend.